CINEMA
HIGH FIVE FESTIVAL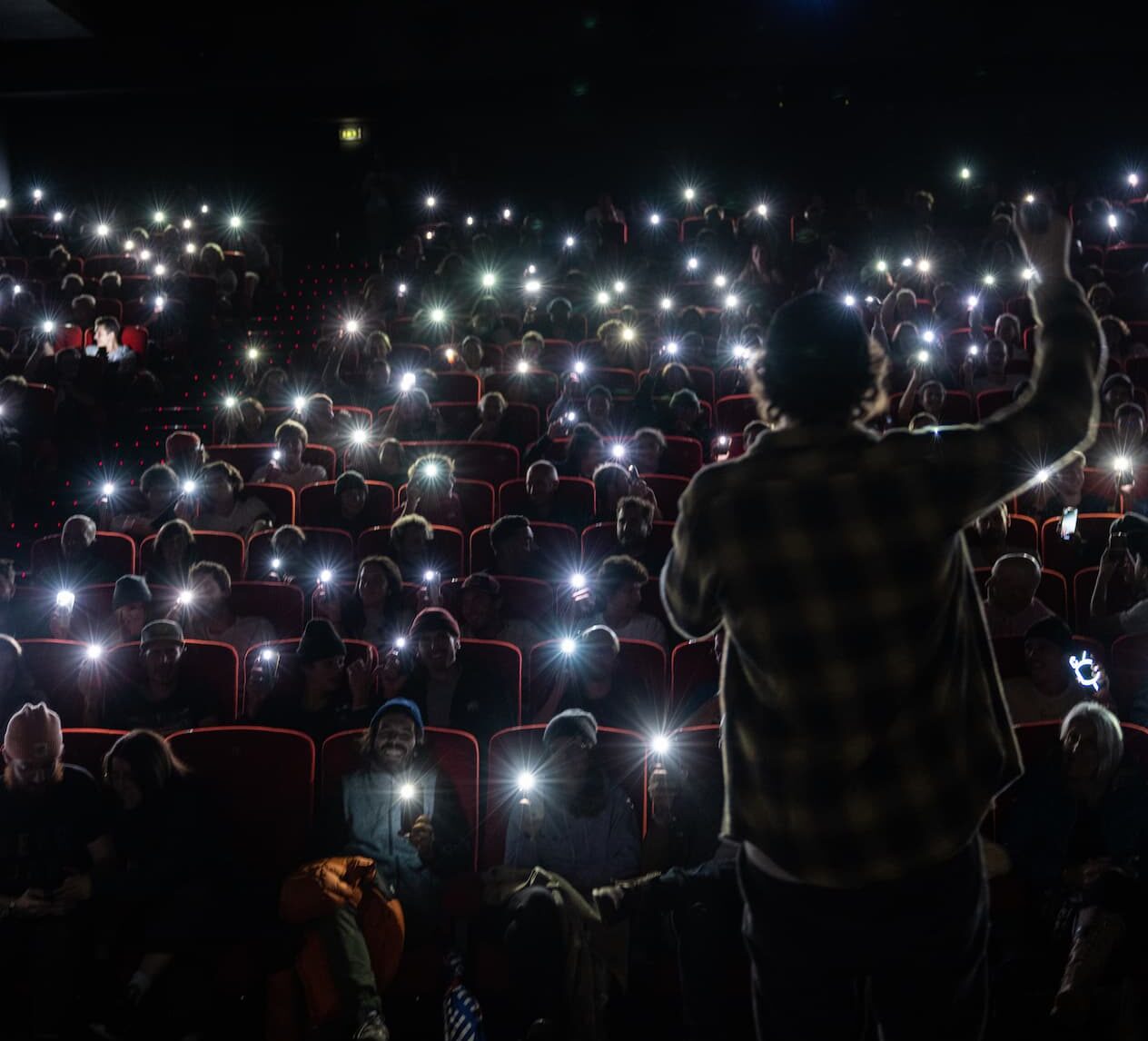 Schedule
Friday: 4 p.m. / 11 p.m.
Saturday: 10 a.m. / 11 p.m.
Sunday: 10 a.m. / 11 p.m.
Screenings and movies
After 13 years, the HIGH FIVE FESTIVAL has established itself as one of the most prestigious and largest mountain culture festivals in the world. The festival brings together the best films and the spirit of adventure from around the world. Like every year, the High Five takes place at the Pathé cinema! During the 3 days of the festival, 70 films will be presented divided into 12 screenings.
World premieres
Participating in one of these screenings is the opportunity to preview the greatest international films of freeskiing, snowboarding, skateboarding, mountain biking and climbing.
And to be able to see the riders and directors on stage!
Cinema ticket 12€
The 3-day High Pass is included in the movie screening.
Cinéma Pathé Courier, Annecy
Would you like to see your film screened at the next edition of the High Five Festival?
If you think your film is amazing and you dream of being present during the event to present it in preview in front of thousands of festival-goers, send it to us! We're looking for the latest ski, snowboard, but also skateboarding, surfing, mountain biking, paragliding and climbing films and any other outdoor sport.
REGISTRATIONS 2023
Here you will find all the information you need to submit your registration file for the next edition.
Opening of registrations: JUNE 1st

Closing date for registrations: JULY 15 at 11:59 p.m.!
OUTDOOR CINEMA BY OAKLEY
Located in the heart of the village of High Five sur le Pâquier, all outdoor cinema sessions are accessible to all festival-goers (provided they have a high pass)
upcoming program
The cinema program in 2022