Who organizes the High Five Festival?
The Sportair & Like That agency, at the origin of the creation and organization of the High Five Festival, will continue to make snow fall on the screens of the Pathé cinema in Annecy and not only. The organization has once again planned to pamper festival-goers with a number of surprises and an XXL program.
About Sportair & Like That
Sportair & Like That is an agency with a nose, a touch, a certain taste for the mountains, eyes riveted on creativity and an outstretched hand towards digital. A human-sized agency that is fully committed to each of its projects and puts its heart into it, comfortable with both feet in the snow.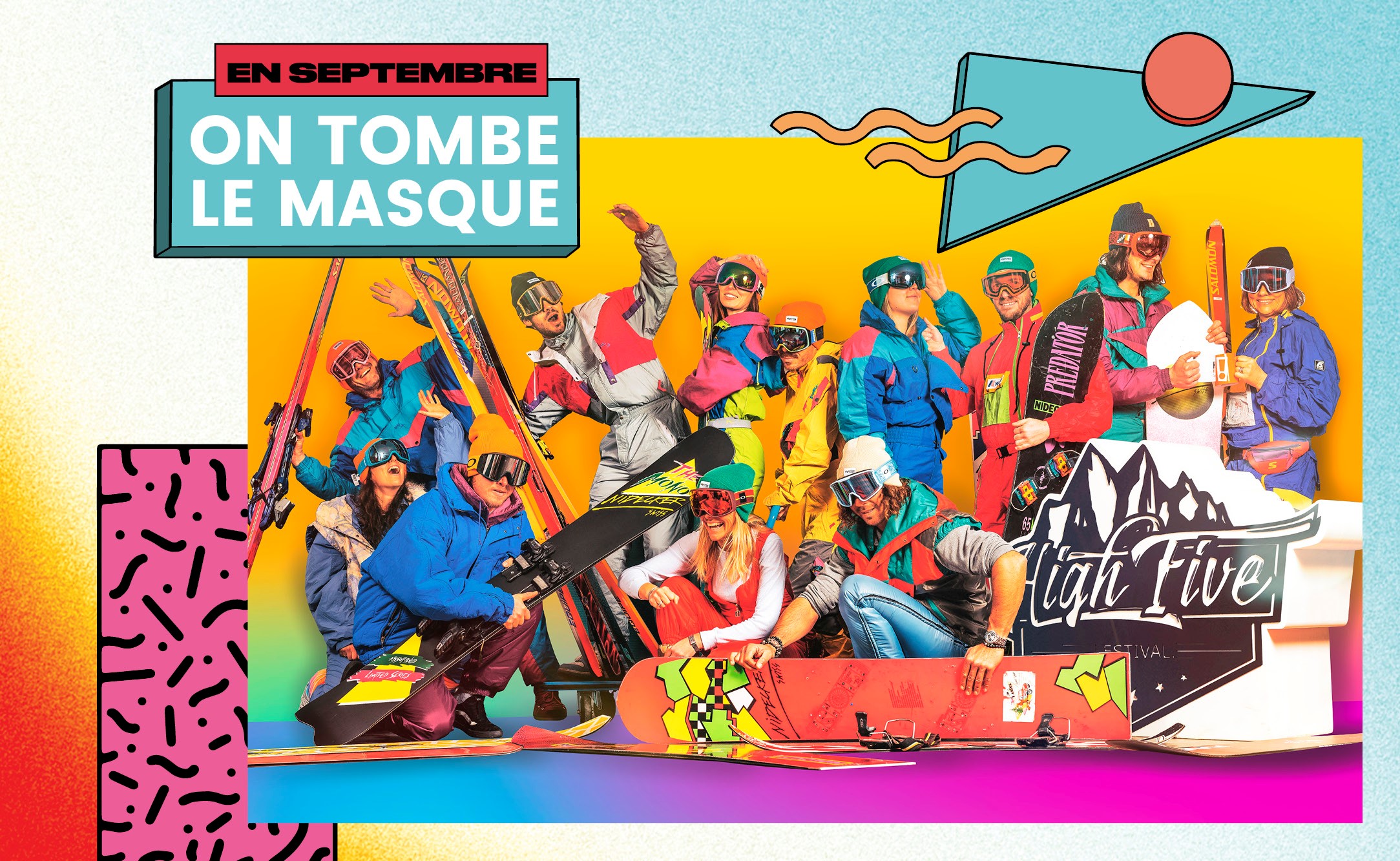 Created in 2008, since Sportair & Like That has come a long way and has made its way in the world of skiing and snowboarding, but not only. We find the team at the helm of major events such as Rock On Snow, the Grand Prix de Serre Chevalier, or the High Five Festival, (international ski festival) which, over the years, has established itself as a reference of the genre bringing together 30,000 festival-goers in the pre-season. Many resorts knock on the doors of the agency to lean on its "know-how" and "make it known" in the images of Val Thorens, La Clusaz, Val d'Isère, Avoriaz, Serre Chevalier…
Creating the event is in the genes of the agency.
You just have to take a step back to remember that the agency was at the helm of key events such as the Mondial du Snowboard and the Mondial du Ski in Les 2 Alpes. Two events that marked an entire generation and brought together close to 25,000 people for 6 days during the All Saints holidays. Its address book is now varied and without borders, with customers from different backgrounds. Keen on alternative sports, the agency has even enjoyed international success, exporting Kumi Yama as far away as Japan.
But at Sportair & Like That, the rule is above all not to rest on your laurels and to innovate constantly and without reproach. Through "homemade" events, the agency asserted its "jack of all trades" side, revealing its penchant for music, fashion, graphic arts, visual audio… We can even speak of "re- original creation" so much Sportair & Like That likes to create from A to Z. A raison d'être that it has affirmed since its beginnings and which confirms a strong character that makes it an agency "like that and not otherwise"
For all questions go to the FAQ page of our website and if you still can't find your answers, we have a contact page!